...here is my third one, almost ready to start: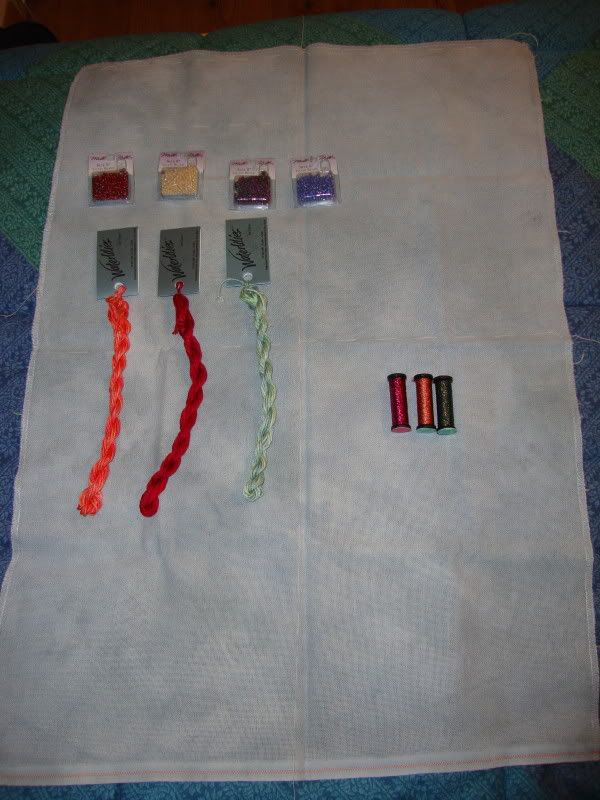 On this great 28ct Sudden Storm lugana by Silkweaver is going to appear January's Garnet Fairy: my birthstone fairy, since I just turned 24 yesterday!
Still 4 different beads to arrive and then I'll start her.
I'm making her as a SAL that I joined on an italian cross stitch forum, hoping that, by having to stay up with the others SAL mates, I'll be able to finish her by the SAL deadline, that's the end of this year: really hoping to reach this goal!
Happy (stitching) new year!