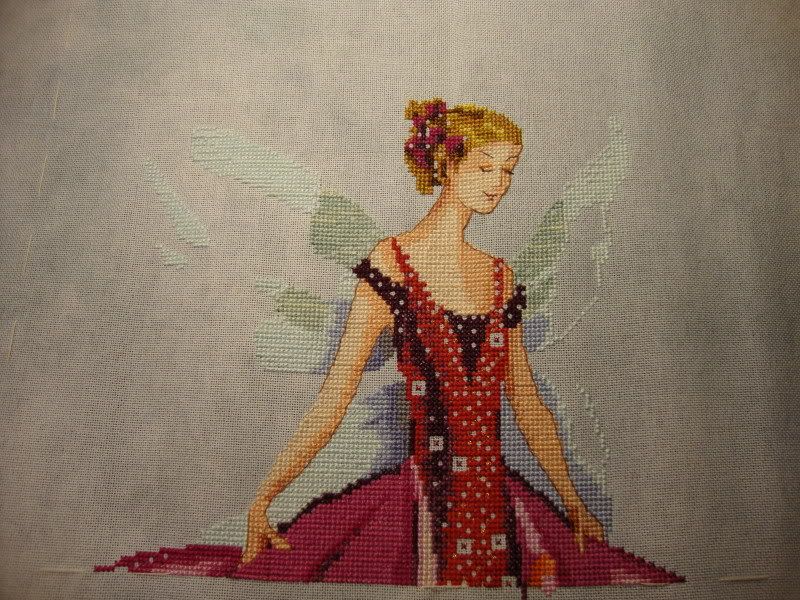 I really love this fairy! Never thought I'd like so much to stitch her.
I've stitched the half top, leaving out the white stitches, some blackwork and the beads, all things I'll do at the very end.
Hope you like it, and many congrats to all you ladies for your gorgeous Mira stitch!