I'm Valentina, and first of all I have to thank Kathy for letting me join the blog.
I live in a really small country village some 40 km away from Turin, Italy, where I study environmental engineering.
I've always loved all the Mirabilias since I first saw one, but just recently started my first, which is Forest Goddess. I'm stitching it on 32ct Lugana from Silkweaver, the color is Dusk.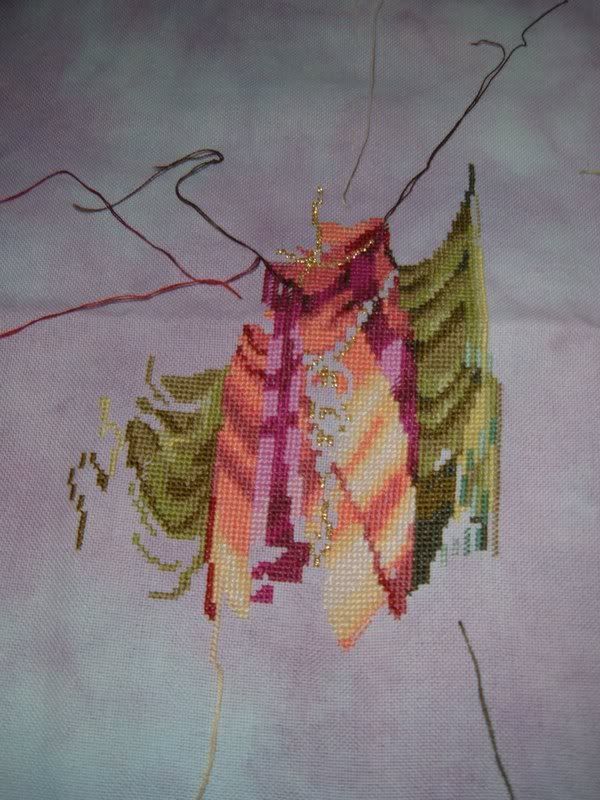 I'ts now parked since I've got a couple of seasonal stitches and gifts that I've got to complete by the end of September, but then I'll work back on her again-
I'd like to start Royal Holiday soon too, but it seems that my beads and metallic threads (also those for Forest Goddess) got lost in the mail, I hope they'll arrive soon!
That's all for now!
Bye
Valentina