Finally my first Mirabilia is done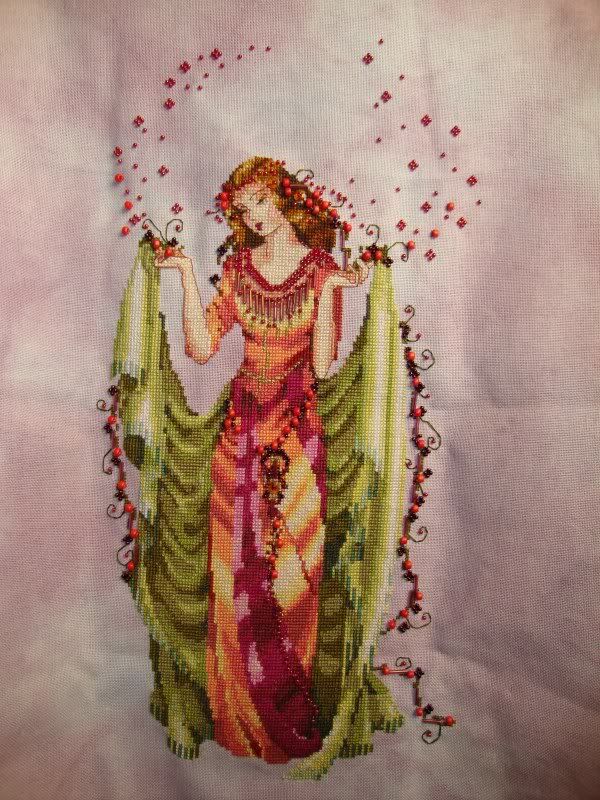 Forest Goddes by Mirabilia

32 ct Lugana By Silkweaver in Dusk
DMC floss and Mill Hill Beads as listed
02/2008 - 10/2011
It's been a loooong journey, mainly because I could't decide wheter stitch her skin over 1 or over 2, tried both a couple of time, and in the end I thought she'll look good enough with over 2 skin.
She's not exactly like the chart, a lot of errors here and there but I think not even I will be able to see them now.
I've got a lot of wips to work on right now but I'll try to finish JGF by the end of the year.