Hi!
It's been almost a year since I last posted, introducing myself and my first and beloved Mira, Forest Goddess.
Since there, she's been constantly growing and now she's almost done.
When I first showed it to you she looked like this: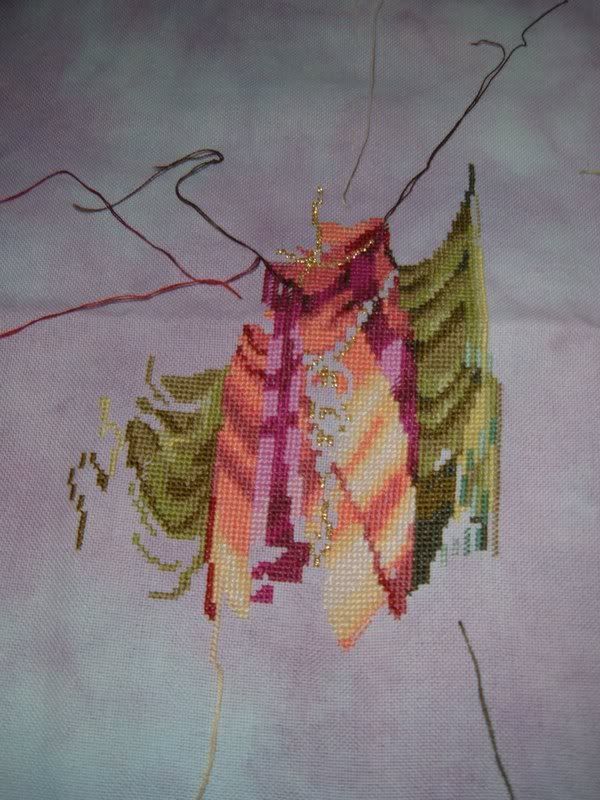 After the summer, I pushed her aside and worked on other projects until Christmas, when I took her out again and by the first days of the 2010, she has grown a little:
I kept working randomly on her throughout the spring, and around Easter... the bottom was reached!!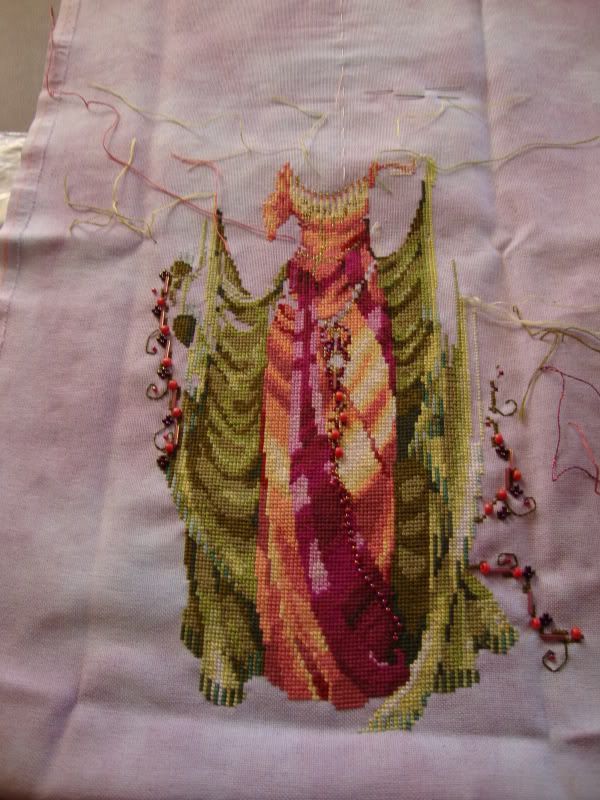 And here is where I stopped, turning my attention on other projects, mainly because of her skin. I first started it over 2, but I didn't liked it, so I frogged it and restarted it over 1, which has been a nightmare (never stitched over 1 before) so I refrogged it again, and now I must make myself happy with the over 2 to start working on her again!
That's all, happy Mira stitching to all!!